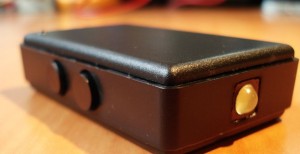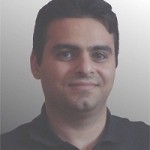 The aim of this project  was to create a useful and small gadget for lighten purpose when you need to illumination environment . working with Li-po battery(fast charge) and with two types of plastic and aluminium package. one of the important traits this spotlight is very tiny with two keys for weak and strong white light and very small size for put in the packet,bag and …
.
.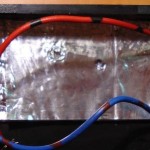 Within this box using aluminium layer for temperature control that cause quality of light . this method cause rotation heat when you are permanently use that can do decrease light.
.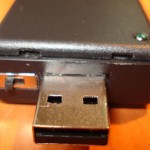 For charging you can connect the USB connector to the PC(personal computer) or laptop and starting charge the battery. until battery is full voltage from USB goes off and green LED indicate you that charge will be end.
.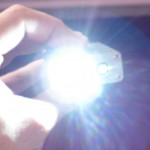 For increasing light of this project i was used 1watt LED and 3.7 v Li-Po battery used.
……………………………………………………………………………………………………………………………………………………………………………………..
Some views of SpotLight :
Design and Made by Mohsen najafi