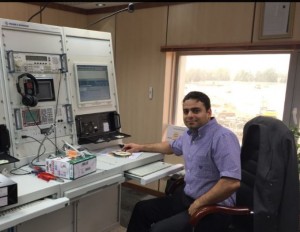 .Mohsen was born in 7 august 1984 in Iran and he was graduated in computer hardware engineering. he has success regarding hardware projects and his purposeful researchs in computer,hardware,electronics,robotics and leading in new ideas in Engineering sciences in order to serve the welfare of human life. Over 10 years experience in the construction of various projects and various ideas in computer science. he started with analogue device and made of security loading project for prevent to access in  personal computer with the hardware password in 2002. After learning the basics of micro-controllers and SOC(System On Chip)  in 2006, his view was changed in electronics and began to build the projects and led to new ideas in hardware systems. he began to build stronger projects like Computer data terminal indicator,Smart camera and Drip irrigation system until to reach his strongest project namely factory simulation in 2011.
Education:

Computer hardware engineering

Certificate of Electrical Equipment Installation
Computer Hardware Technician
Objectives:
Combination of electronic and hardware pc systems
Research for expansion and development pc hardware and Industrial Automation system.
Expansion of connection Things to  internet

………………
Invention (Registered):
Design and implementation of 3 types of Gas Detectors Device (with innovative ideas)
.#########################
General Dept. for companies & industrial ownership registration
Patent Reg. Certificate
Book number of the declaration registration: 38604744                 Book number of patent registration: 42035
Date of submission and protection: July,16,2007                          Date of patent Registration: August,18,2007
As per patent reg. act this is to certify that the patent regarding CITY GAS DETECTOR DEVICE (CH4)- SO THAT IS START ALARM WHEN LEAKING THE GAS which has been registered in the name of MR. MOHSEN NAJAFI with Iranian nationality domiciled for a period of 20 years.
Registered in Iranian patent office
#########################……………
Some projects:
 Design and implement control of  Wireless camera with FSK technology
 Design and implement SmartDrip Irrigation system along with water pump and electric valve
 Design and implement  Factory  simulation with PLC LOGO!
 Design and implement optical communications in computer data transmitter  (under construction)
 Build Digital thermometer for thermal debugging of PC with precision digital sensor(DS1820)
 Build LNB (Low Noise Block) verifier for health of LNB and coaxial cable along with anti robber Alarm
 Build record and playback module over memory ISD (Information Storage Device)
 Design and implement AC Tracer device for find phase wire
 Build small pulser circuit with SMT technology in 2*1.5cm and works for 80hours with 3.7 Lithium battery
 Design and implement intelligence Camera with 180 degrees rotational system
 Design and implement some types of professional USB spotlight for portable purposes
Design and Implement for security systems in home and office (Motion Detector and alarm system )
 Build electrical stress meter
 Design and implement Serial port Trainer device with binary indicator for Academian purposes
 Design and implement Serial port Trainer device with LCD indicator for Academian purposes
 Design and implementation of hardware security set in Personal Computer for prevent accessing-Security Loading
Other Activities: