What is the Network and why use it?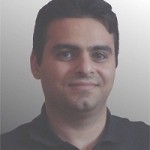 In the real meaning of the word  Network is collections of independent electronic devices or machines that connected Through one media together for exchange informations. independent, meaning of that machine can work independently without any connection to others and only using network for exchange informations. network  divided to two large categories,Computer Network and Industrial Network. creation of network in each categories have some features for human, like be cost effective for some of duties.
                                                                                                              Industrial network Switch                     Computer network switch
We have a computer network With the make a connection between at least one computer to other computers. in this network we have to make convenient topology for data transactions between all of members, like point to  point ,bus, star, ring, mesh, tree, hybrid and daisy chain.
Some of the advantage of Computer network:
Communication
Data sharing
Instant and multiple accesses
Video conferencing
Internet Service
Photographs and large files
Broad casting
Saves Cost
Remote access and login
Flexible
Provides broader view
Data transmission
Reliable
Computer Network works with types of reference models: OSI and TCP/IP that includes some layers, and use of layer by layer make some traits like below:
Interoperability
Greater Compatibility
Better Flexibility
Flexibility and Peace of Mind
Increased Life Expectancy
Scalability
Mobility
Value Added Features
Cost Effective Quality
Modularity
The Graduated, Blended Approach to Migration
Standardization and Certification
Task Segmentation
Portability
Compartmentalization of Functionality
Side-Kicks
Reduced Debugging Time
Promotion of Multi-Vendor Development
Easier Binding Implementation
Enhanced Troubleshooting and Fault Identification
Enhanced Communications Flow and Support
Support for Disparate Hosts
Reduction layer effect on the others
Rapid Application Development (RAD)
Industrial network is a network in an industrial environment and manufacturers are rapidly migrating to Industrial Ethernet technology for reach to industrial automation and control system. for many years ago communications between industrial equipment happened over an RS232 or RS485 in physical layers that working very slow and inflexible but this method was reliable for data transactions. industrial network applies especial standard and protocol for data communication to manufacturing control networks Using IEEE standards-based equipment.one of the most important in industrial network have ability to connect different network such as linking Profibus to Ethernet in this link we can connect industrial equipment to computer equipment.
this picture show you type of intelligence Ethernet for automation control.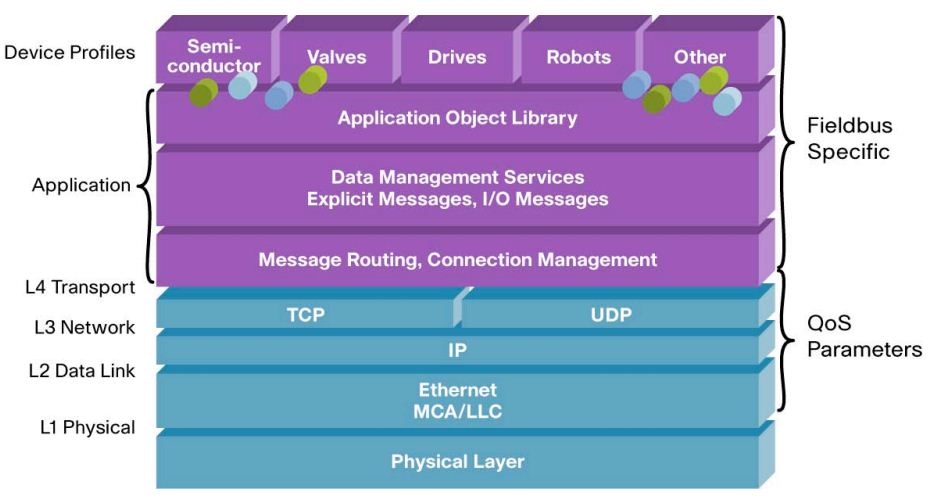 Industrial network have some features:
Using IP & Ethernet & TCP/IP
Using Power over Ethernet (PoE) technology
Using Ethernet instead types of serial interfaces like (RS232, RS422 or RS485)
Using Industrial Ethernet switches
Fast network redundancy in Industrial Ethernet
Most industrial Ethernet hardware working in wide temperature range
Wide range of industrial application work with Ethernet use TCP/IP
Mobile phone networks to communicate
one of the most useful industrial protocol is CAN(Controller Are Network) read more
 From Mohsen Najafi